by
Samantha
on Wednesday, April 28th, 2010 |
Comments Off

on Using Twitter to explode your traffic results
Twitter has been a Godsend to the internet marketing industry and if you thought that is was just a tool for famous people and teenagers to use then you should most definitely think again.
To make the most of Twitter you really need to build up a list of followers within your niche. There are plenty of methods available which will allow you to do this so I won't go into detail here but some of them are very effective.
When you are building up your list the thing to remember is to give your followers information that they want to hear, i.e. interesting information and tips and tricks with regard to your niche. If you try and sell to them from day one I can guarantee that they won't be following you for much longer.
Now, lets say that over a period of a few weeks you have built up a following of 5000 and also offering help and advice along the way. If you now make a post about your blog or website can you imagine the surge of traffic that will come your way. If you are savvy enough to place an email capture form on your blog or website you will find that a high percentage of your Twitter followers will sign up and you will be able to promote to them over the months and years ahead.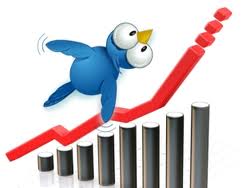 If a Twitter account is used correctly your traffic results will go through the roof and don't forget, you can have a Twitter account for each niche that you are involved with.
Thanks for reading and if you would like to make money online by following the internet marketing superclass we would love to have you on board. It shows you how to make money online for beginners and is full of top information.
To your online success
Samantha
X