by
Samantha
on Thursday, July 22nd, 2010 |
Comments Off

on Is outsourcing staff from Asia Exploitation
When talking about the subject of outsourcing it is often the case that someone will say that using staff from Asia is exploiting them. Well I'm sorry but I would have to disagree. It doesn't matter if you are using outsources from anywhere in the world, if you are paying them a wage that they are happy with there is no problem whatsoever.
I remember speaking to a lady who I was outsourcing some work to in India and she was telling me that she was earning more money from me than her father was earning for working 12 hour days in a factory. She was working from home on her computer and she could fit the work around looking after her young family. I would hardly call that exploitation.
I believe that some people think of outsourcing as exploitation because of the documentaries we have all seen about the slave labour in these countries, with young children working in dirty work houses for some multi national company that is paying them a pittance.
The type of outsourcing that we internet marketers are involved with is basically a win win situation with the worker getting a good price for their work in their economy and we are able to be provided with work at a far cheaper price than we would pay elsewhere. I would imagine that you would get some internet marketers who treat their outsourcing workers poorly in terms of how they speak to them and what they pay but if you always remember that these people are the same as you and me and if you treat them well you will be rewarded over and over again. I think that as outsourcing becomes more mainstream the comments that it is some kind of exploitation will start to fade.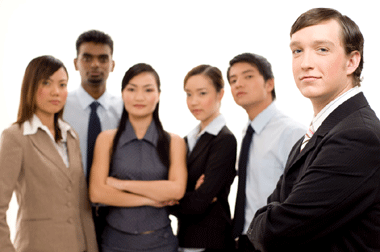 Don't forget to grab your membership to the internet marketing superclass that shows you how to make money online for beginners.
If you want to make money online this is your ultimate opportunity!
To your online success
Samantha
X