by
Samantha
on Friday, July 2nd, 2010 |
Comments Off

on 4 foundations of a successful online business
There are really 4 foundations for a successful online business and they are as follows.
Mindset
Mindset is everything. As the old saying goes, 'If you believe you can or if you believe you can't, you are usually correct. When you start an online business you have to know that it will be successful. Don't just go about it half heartedly because the results that you get if you do will show that you have not put much effort in. Don't be tempted to give up when you come to an obstacle, which you will, just keep on going and give it your really best effort.
Knowledge
Make sure that you take the time to do the necessary research for the skills that are required for your online business. Learn one internet marketing skill and learn it properly. When you have mastered that skill you will be ready to learn another and progress from there.
Goals
Making goals is not just an important factor to ensure the success of your online business but also your life in general. Don't just think to yourself that you want to make lots of money, that is far to vague. Make a goal such as wanting to earn $100 per day within the end of next month. Don't just think it either, write it down and put it somewhere that you can see it everyday.
Action
You could think about having a successful online business every day of the week but unless you put your plans into action you won't get anywhere. Make a plan that you have to follow through every day of the week, even if it is only for a couple of hours a day you will still be way ahead of the majority of other people who are trying to start an internet business.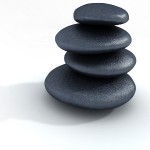 Don't forget to grab your membership to the internet marketing superclass that shows you how to make money online for beginners.
If you want to make money online this is your ultimate opportunity!
To your online success
Samantha
X