by
Samantha
on Monday, March 15th, 2010 |
Comments Off

on Using Twitter to build your business Part 2
To really take advantage of your Twitter account you really must build up a list of responsive followers but where an earth do you start? This is a question that I have been asked many times over and because it confuses many people they end up not doing anything with their Twitter account and simply give up.
One of the easiest ways I know to get followers is to find someone who is well known in your niche and who already has quite a large following.
You then go through the list and click on the follow button beside each persons name and you will usually find that within a short space of time a high percentage of these people will in turn follow you back.
You will have to do the occasional bit of maintenaince on your account such as removing the people who you are following and are not following you back but you will be amazed how many followers you can obtain over a short period of time.
I always seem to be saying this but it is absolutely vital that you only follow people who are in your niche, that is if you intend to use your Twitter for marketing purposes.
Can you just imagine having a few hundred or a few thousand followers who are all interested in what you have to say and how profitable that can be to your business?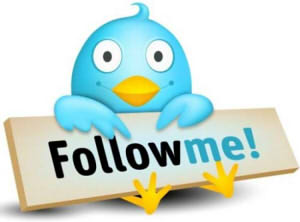 If you would like to find out more about the internet marketing superclass and learn how to make money online for beginners then this is your chance. Discover how to shine in your quest to make money online by clicking here.
To your online success
Samantha
X